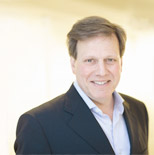 Richard Bach
Richard Bach founded Safehaven in 1981.
Richard is an honours graduate in law from the University of Wales. After graduating, he moved to Guernsey and specialized in structuring the ownership of yachts for high net worth clients.
Richard is a member of the Society of Trust and Estate Practitioners (STEP) and the Institute of Arbitrators. He became an accredited CEDR mediator in 2000.
Richard is responsible for new business development. He liaises with clients in all aspects of yacht and aircraft ownership. Richard is well known within the yachting industry and is acknowledged as one of the leading experts in this field.
Owing to his involvement with the marine leisure industry over the past 30 years, Richard has developed an unrivalled reputation and network of contacts.
Richard attends the world's major yacht and aircraft exhibitions to meet with and assist both existing and potential clients.